This Wednesday!
Best Lunch in Town! Celebrate "Farm to School Month" and enjoy a meal with your Middle Schooler!
$4.50 includes
Misty Knoll Chicken,
Homemade Vegetable Tart with Pesto (Basil from Green Mountain Harvest and Cabot Cheddar),
Red Hen Rolls,
Corn Chowder
Caesar Salad (Romaine from Green Mountain Harvest),
Apple Sauce (Owl's Head Farm and
Milk & Full Salad Bar included. Grades 5/6 eat at 11:20, and grades 7/8 eat at 12:10. Come join us!
Crossett Brook Middle School breaks ground on the largest
school solar project in Vermont!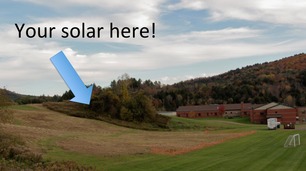 Hi Friend in Solar,
I'd love for you to join me and my friends at Waterbury LEAP and Crossett Brook Middle School to
celebrate and observe the ongoing installation of Vermont's largest school solar system.
At our "Solar Show & Tell" event we'll be talking about this exciting solar project and how much money the school will save on their electric bills. You'll also have the opportunity to join other Waterbury and Duxbury solar homeowners and
benefit sustainability education at Crossett Brook by taking the Solar for Scholars Challenge!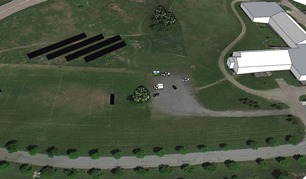 When:

Friday October 18, 2013
Where: Crossett Brook Middle School
5672 Route 100 -
Duxbury, VT
Gathering adjacent to the soccer field and the new solar install!
Mike McCarthy
SunCommon Solar Organizer
The Lego Club is Back at the Waterbury Public Library! Starting

October 30

, The Waterbury Library's Theme-Based Lego Club with Mike Maloney will meet on Wednesdays, from

3 to 4 PM

, for kids in grades 4 - 6. Registration is required and space is limited, so sign up today by calling 244-7036. On early dismissal days, the Lego Club will meet from

1 – 2 PM

.
Parenting Circle Saturday Mornings-
check out the E-Community Bulletin Board for more info!
Over 13 million American kids will be bullied this year,

making it the most common form of violence experienced by young people in the nation. The documentary film BULLY, directed by Sundance and Emmy-award winning filmmaker, Lee Hirsch, brings human scale to this startling statistic, offering an intimate, unflinching look at how bullying has touched five kids and their families. The CBMS PTO is showing this film on Thursday, Nov 7th, beginning at 6:30PM in the Cougar Cafetorium. A brief discussion will happen after the film.
BULLY is a beautifully cinematic, character-driven documentary. At its heart are those with huge stakes in this issue whose stories each represent a different facet of America's bullying crisis. Filmed over the course of the 2009/2010 school year, BULLY opens a window onto the pained and often endangered lives of bullied kids, revealing a problem that transcends geographic, racial, ethnic and economic borders. It documents the responses of teachers and administrators to aggressive behaviors that defy "kids will be kids" clichés, and it captures a growing movement among parents and youths to change how bullying is handled in schools, in communities and in society as a whole.
Parents play a vital role in supporting their kids, promoting upstander rather than bystander behavior, and teaching and modeling empathy in the home.
Please note this is rated PG 13.
Upcoming Dates of Note
Crunch at Lunch...come have lunch with your child - Wednesday, Oct 16th
Solar Show & Tell- Friday, Oct 18th- 2:30PM at CBMS
Joe Corbi pick-up- Tuesday, Oct 22nd. 3-5:30
Grades 7/8 Dance @ CBMS - Friday, Oct 25th - 7-9PM
Early Release Day (noon dismissal)- Wednesday, Nov 6
PTO Screening of "Bully"- Thursday, Nov 7th- 6:30-8:30PM.
School Board Meeting- Tuesday, Nov 12 - 6PM at CBMS
PTO Meeting- Wednesday, Nov 13- 6:30PM at CBMS
Parent Conferences- Nov 25, 26